Updates
If the client is connected, you can check whether a new configuration or a new certificate is available for download by touching "Configuration update" (figure below). (If necessary, the user must be informed of updates by the administrator).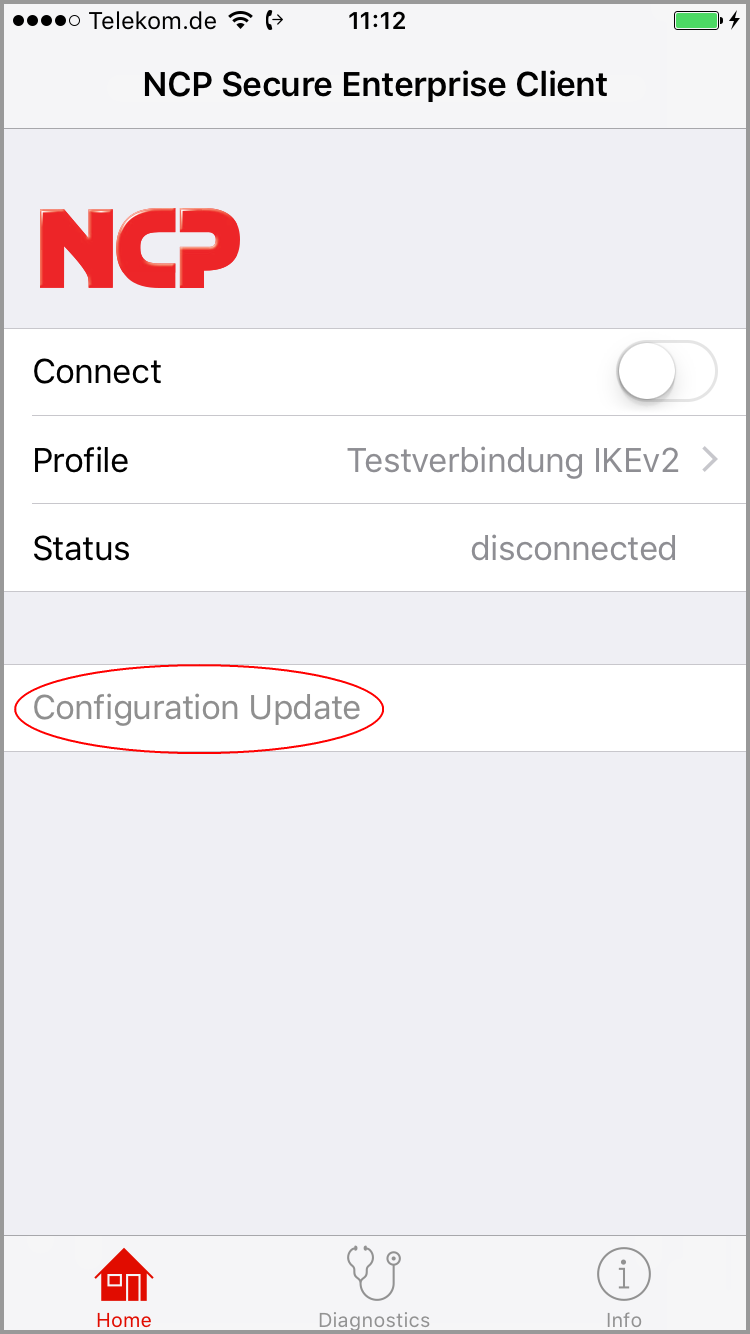 Touch "Diagnostics" for detailed information about the VPN connection (see figures below).
Diagnostics and Log Settings
The figure below shows the various diagnostic options.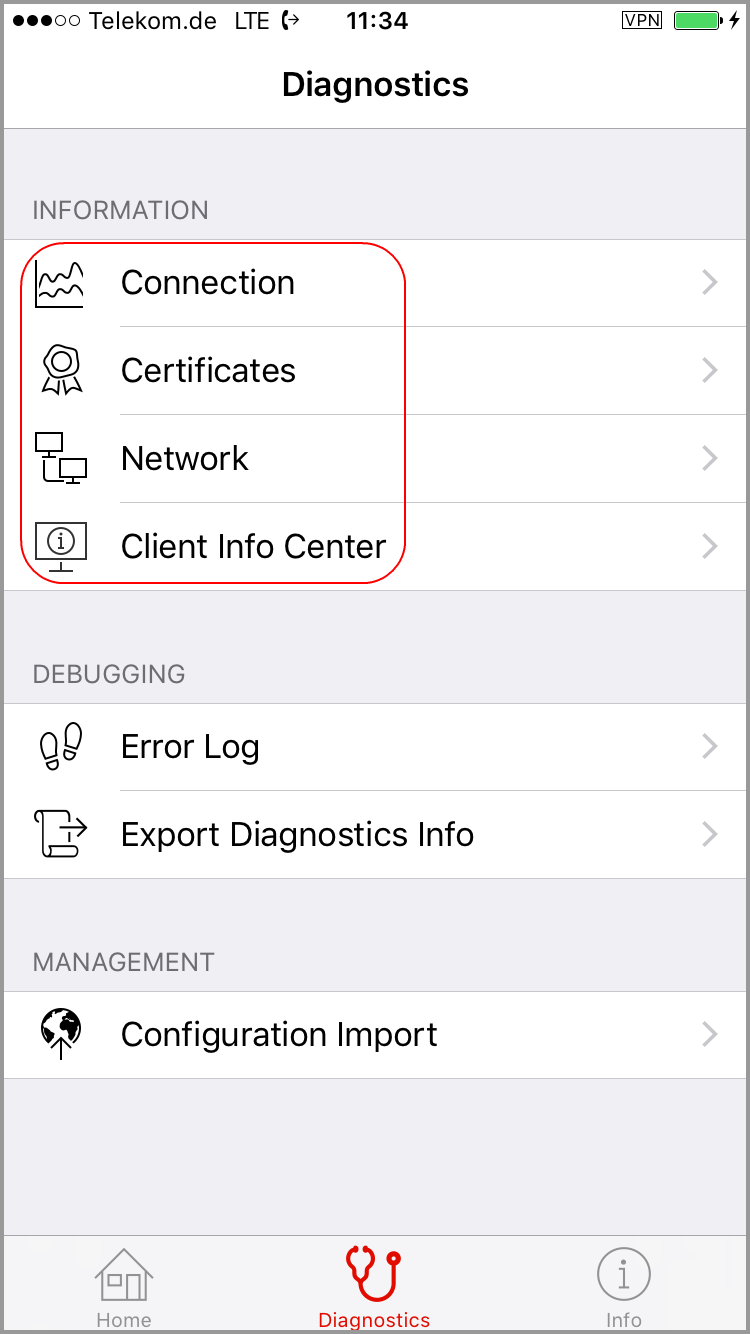 These include: Connection information ...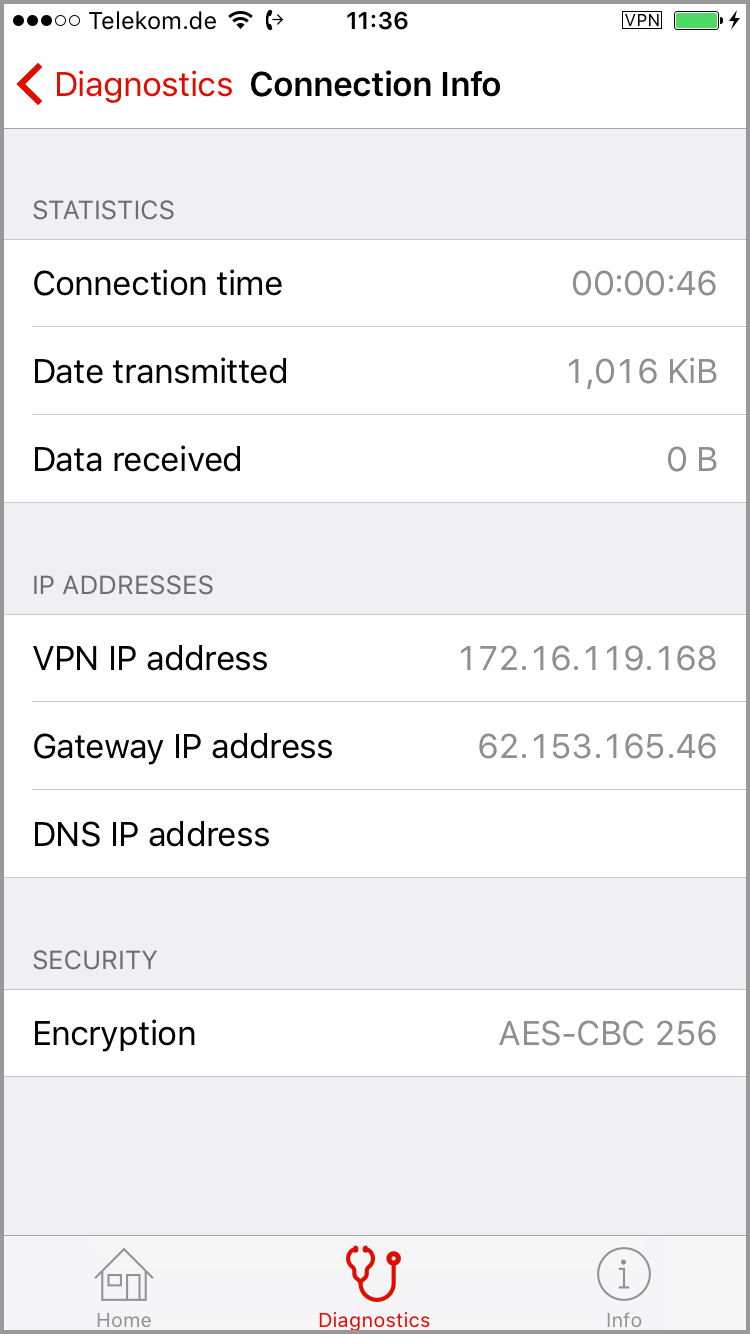 validity and content of the CA certificate ...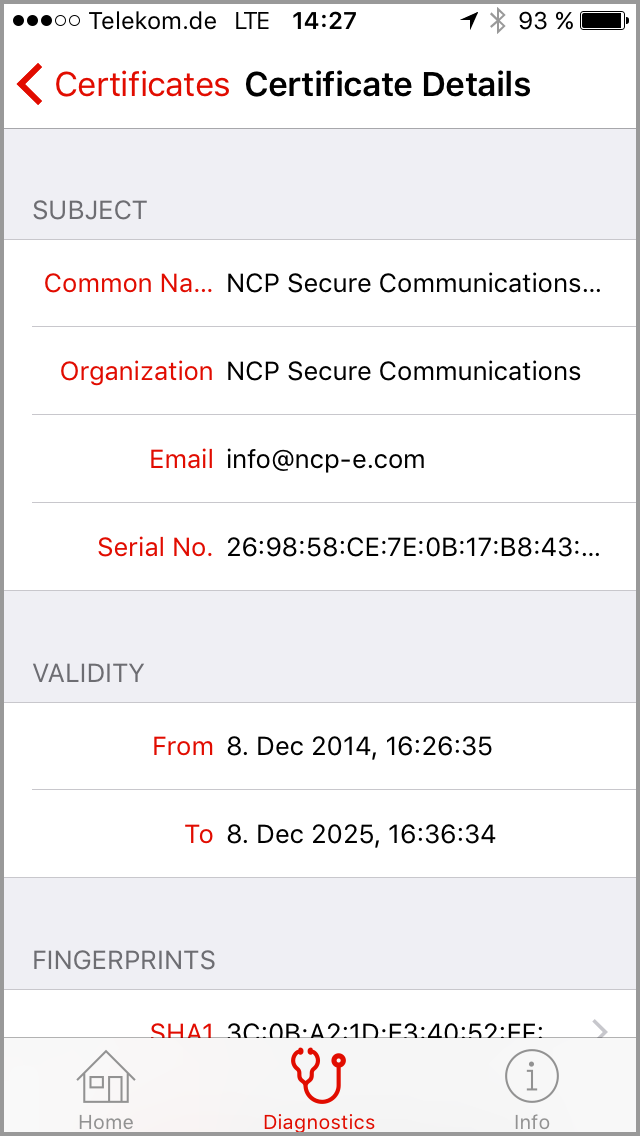 network information on IP addresses, encryption and mobile or Wi-Fi data (figure below).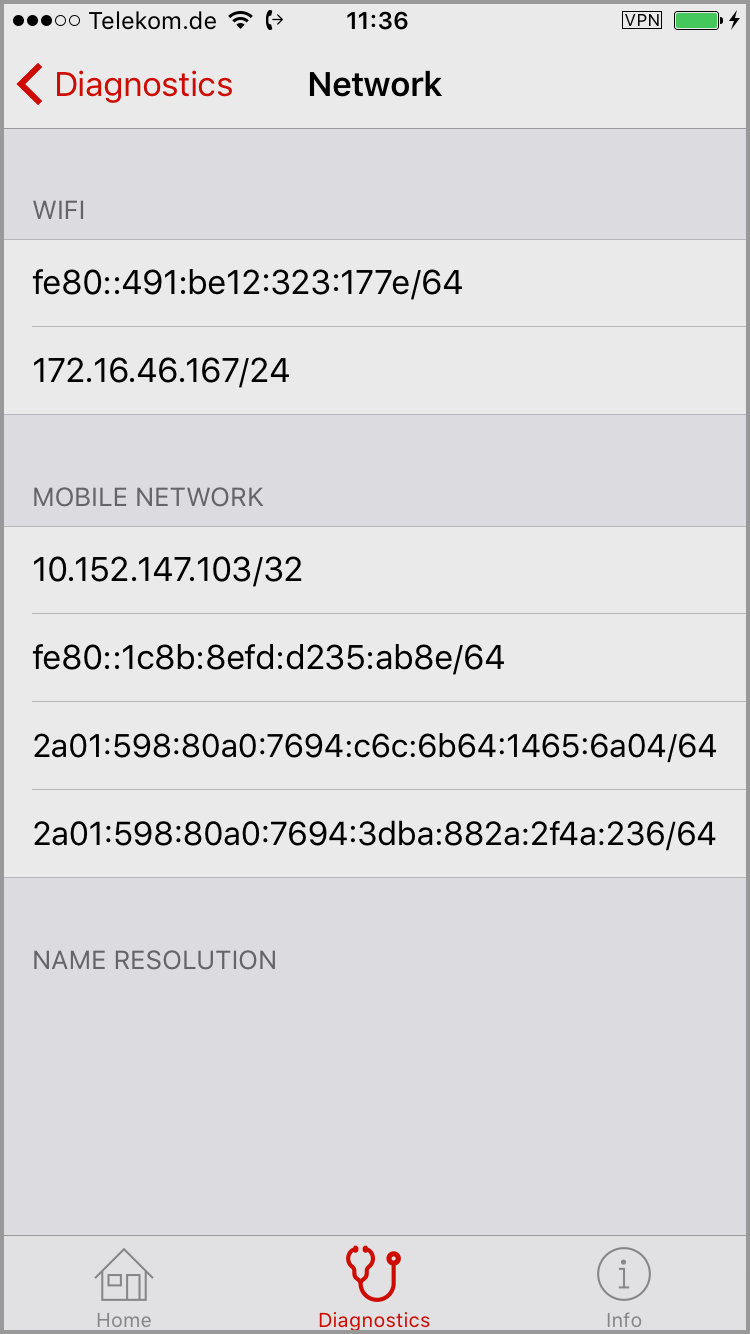 Client Info Center
You can view the app version information in the Client Info Center (figure below). The device ID shown here is generated when the client is downloaded from the App Store and is used to uniquely identify the app with your device. It is transferred to the NCP Secure Enterprise Management to authorize access to the VPN.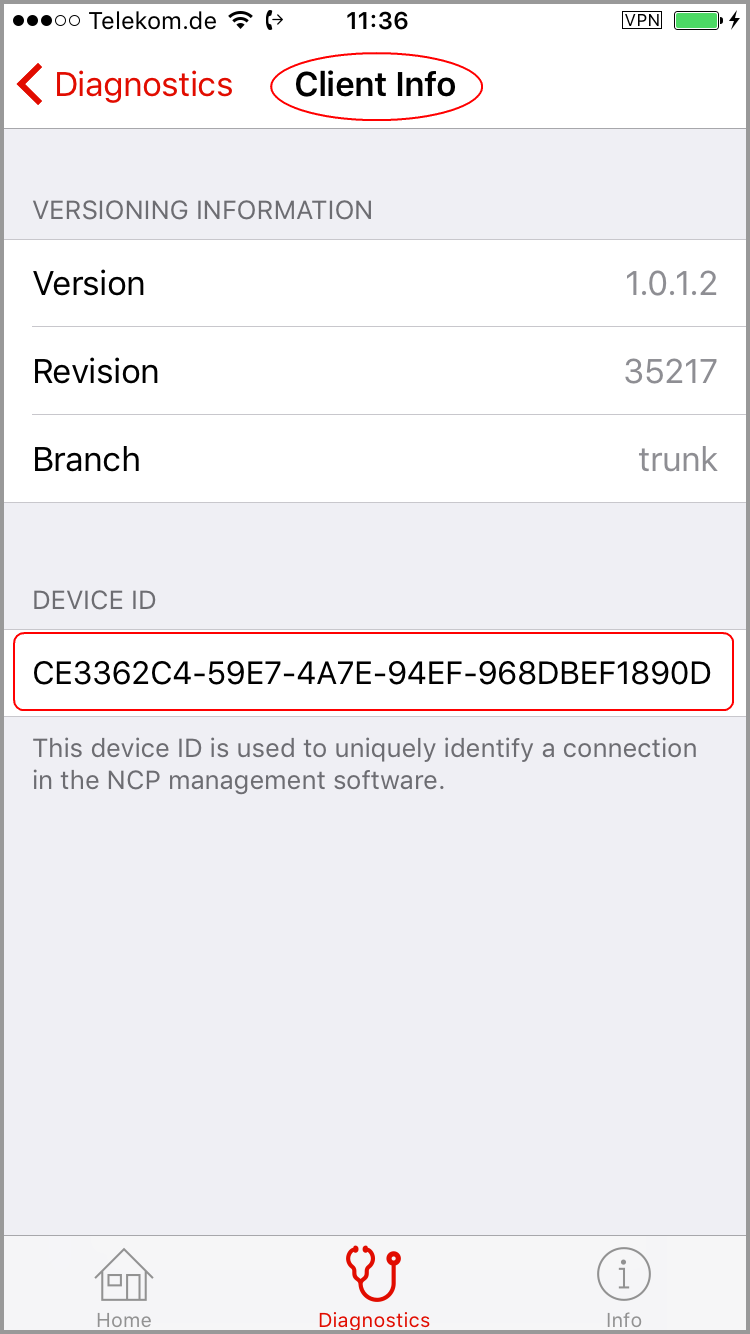 © 2017 NCP engineering GmbH