Establishing a connection with the Client App
Once the client app has been started, touch connect to establish the connection. The name of the VPN profile you are using is displayed, as shown in the figure below (in this case "initos").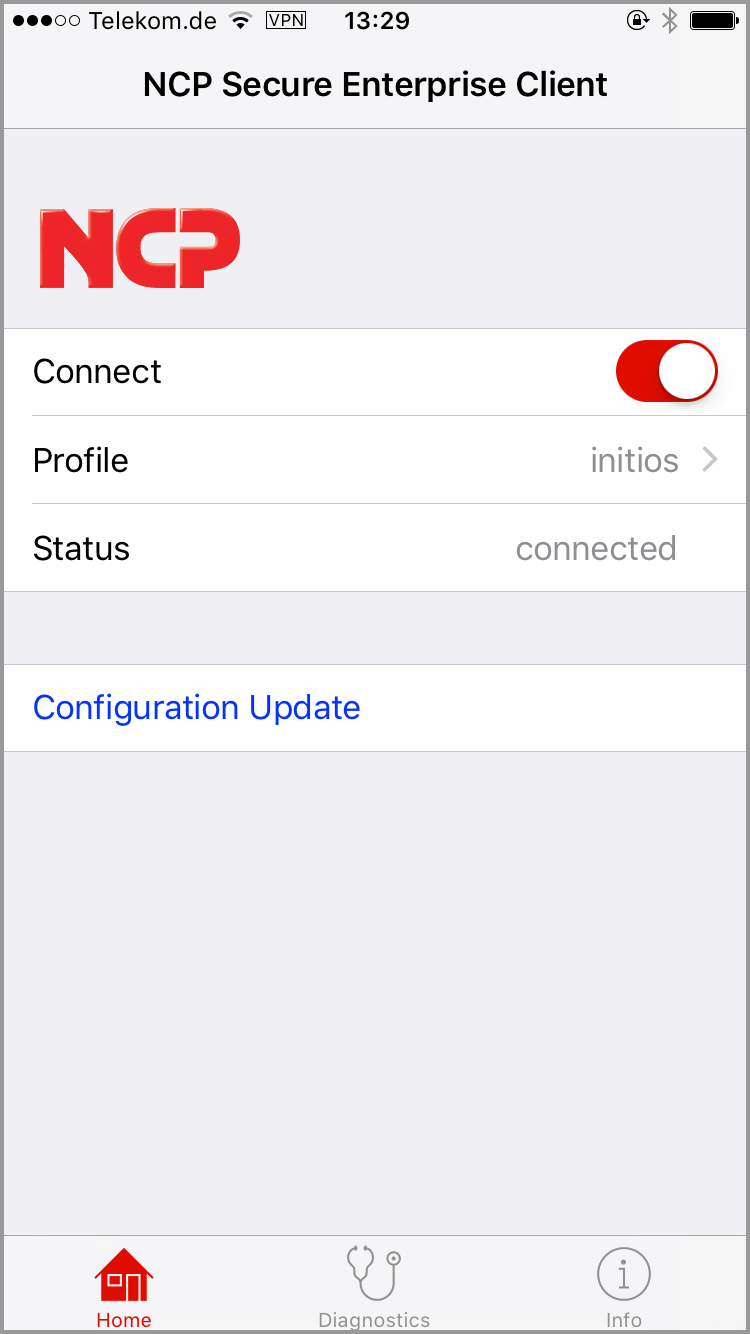 Once the connection is established, a configuration update can also be downloaded, if available.
If several VPN profiles are present, a profile must be selecting for establishing a connection. A list of all available profiles is available by selecting the profile line on the client start screen. The desired profile can be selected in the following dialog (figure below). When the profile is selected, the name of the profile is displayed on the start screen.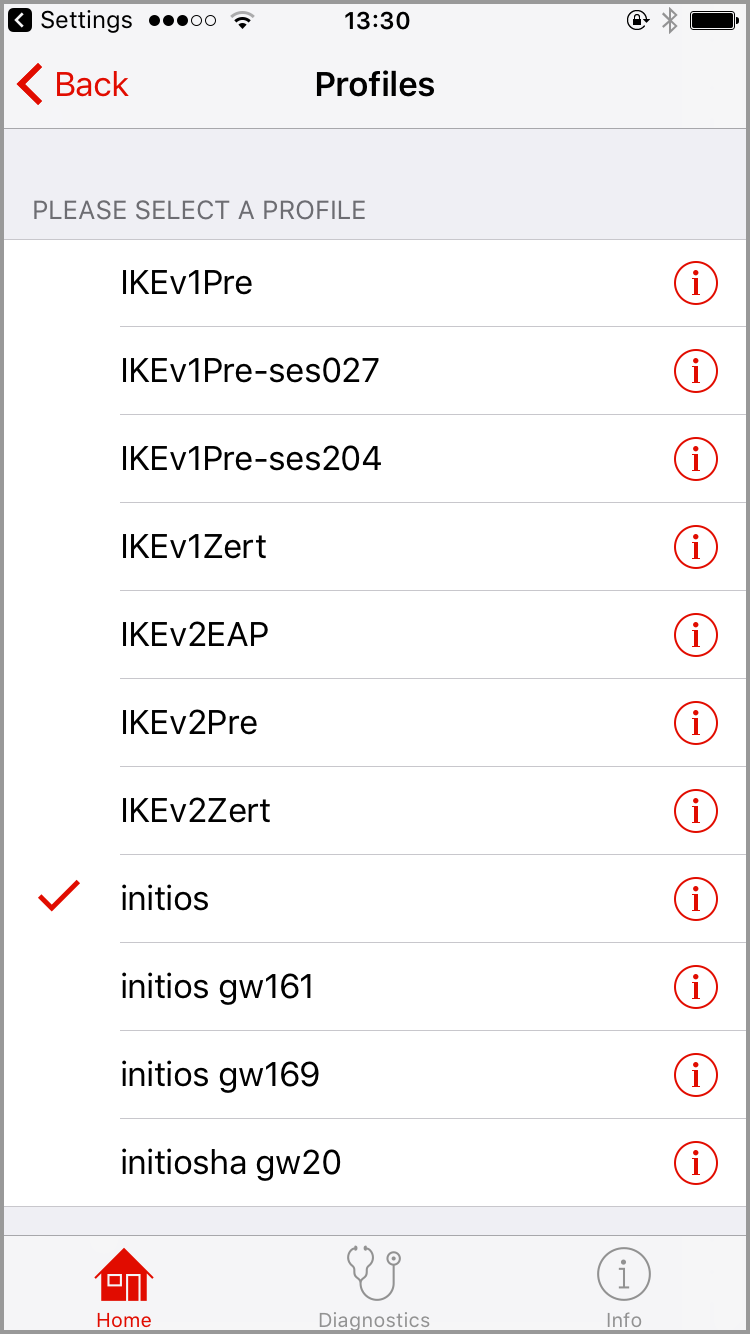 Connecting via the system settings
All VPN profiles imported into the client app are also available in the system settings under the system VPN configuration.
The VPN connections can also be established or disconnected there.
© 2017 NCP engineering GmbH