Deleting a VPN profile should only be done by the administrator.
When a new initial configuration is rolled out, the existing profiles are automatically deleted.
Deleting Individual Profiles
You can delete individual profiles via the info button on the profile selection screen. Please note that at least one profile must remain in the client.
First, select a profile (figure below).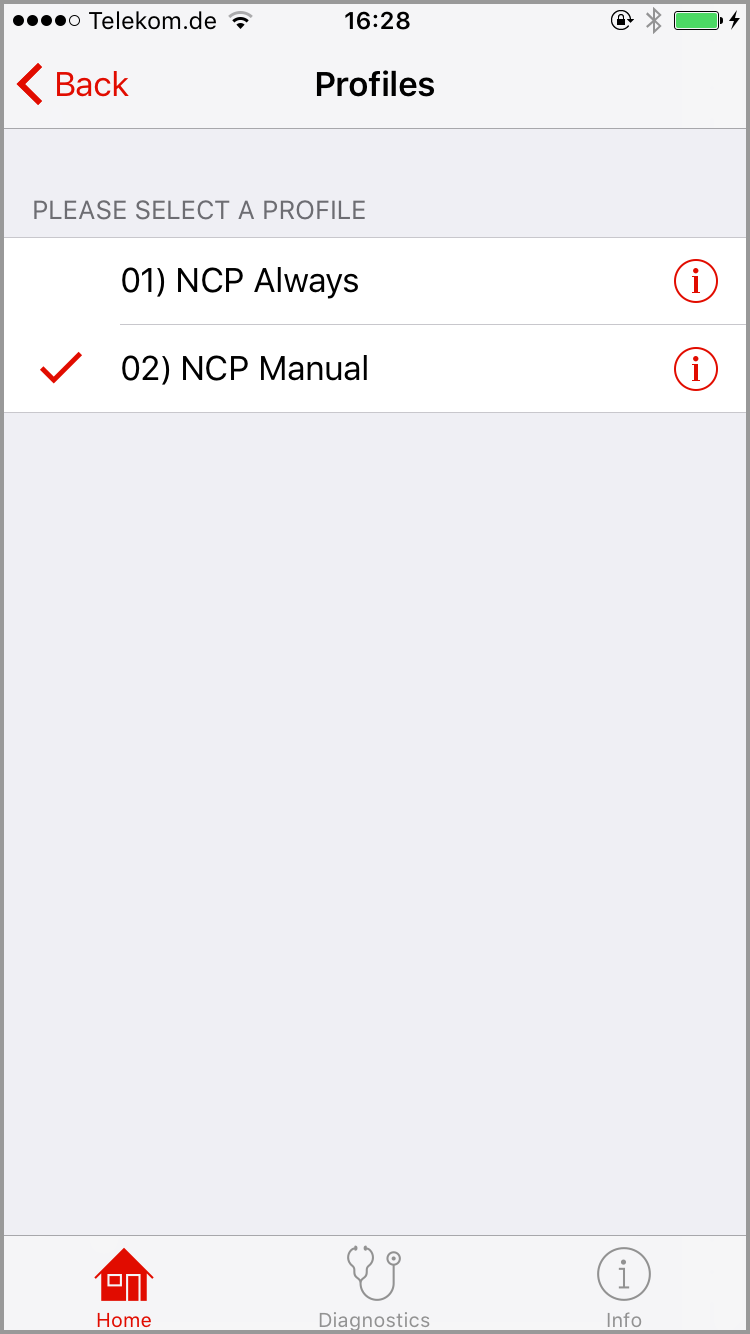 Then delete it (figure below).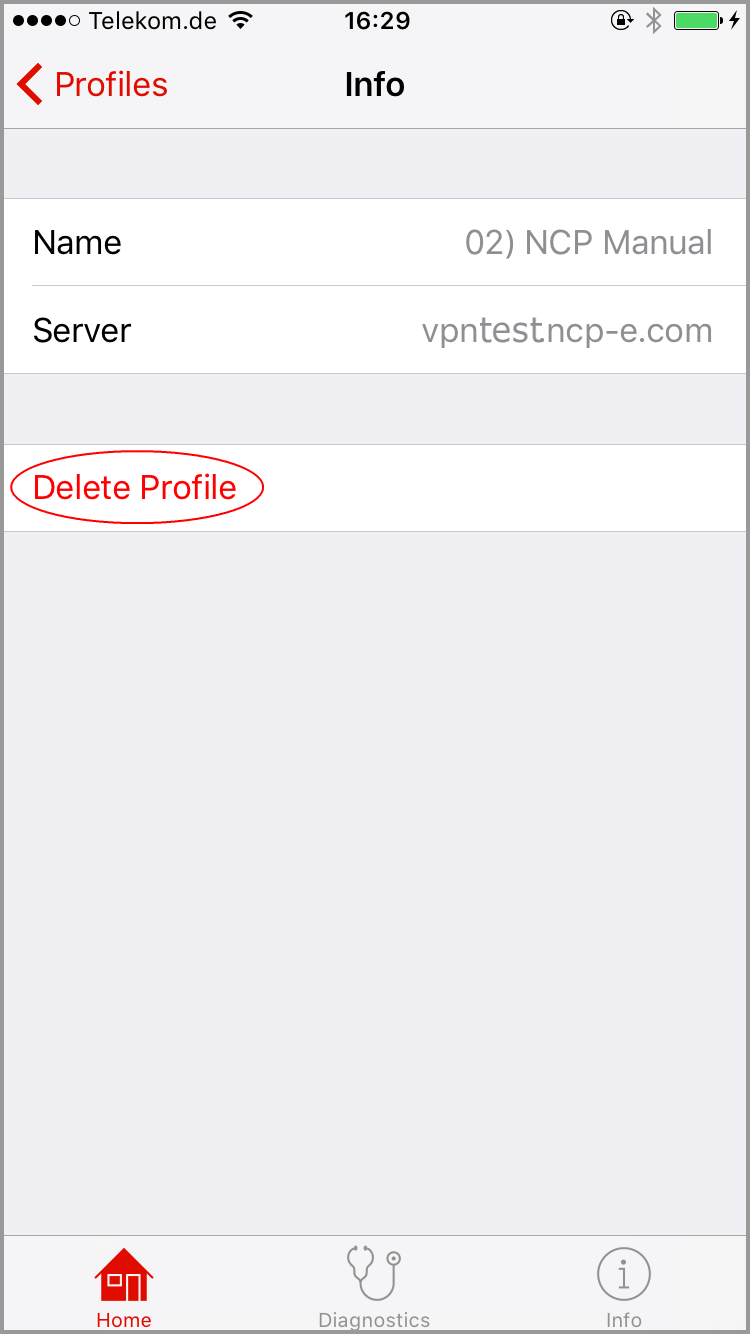 Deleting all Imported Profiles
The "Delete imported profiles" function is located under the Diagnostics - Configuration Import menu item. This function resets the client configuration.
© 2017 NCP engineering GmbH