Advanced Log Settings
Generally advanced settings and log output is only required if requested by support. They can be enabled in the system settings for the NCP client (figure below).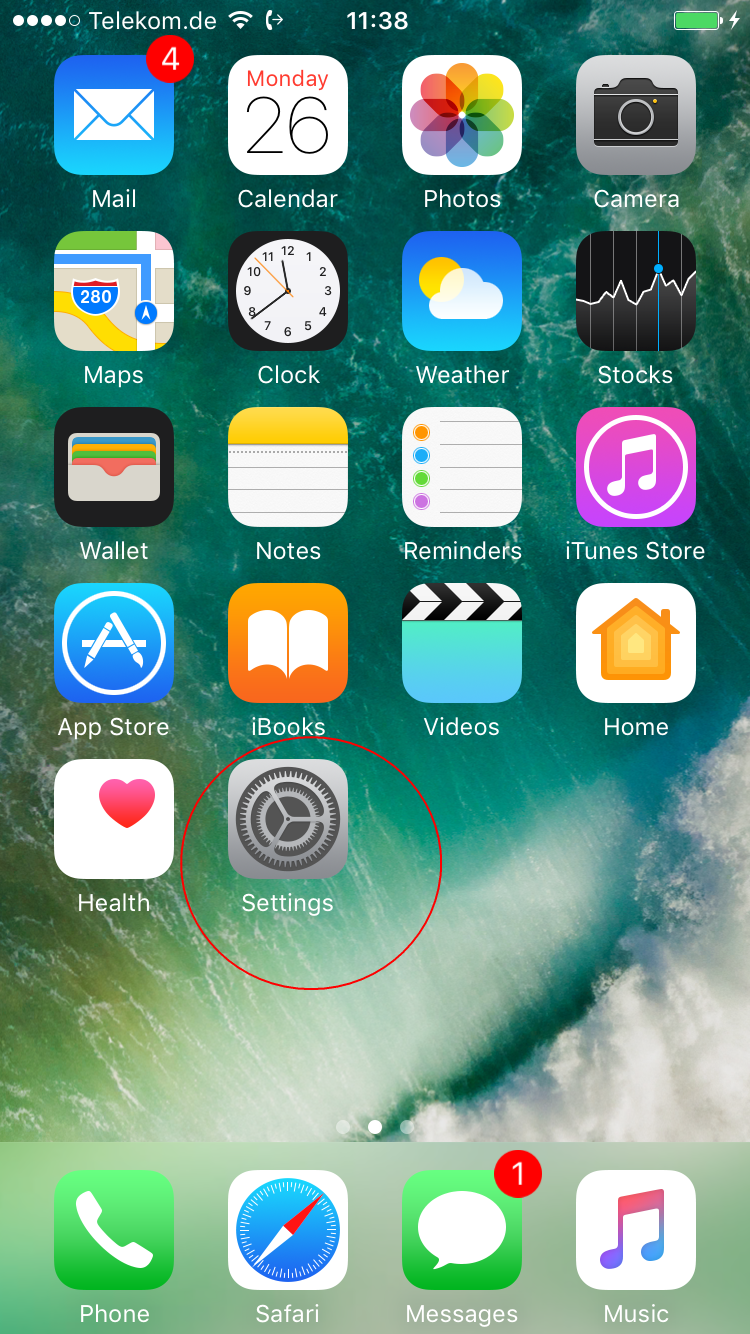 They may be activated in the settings of the client (figure below).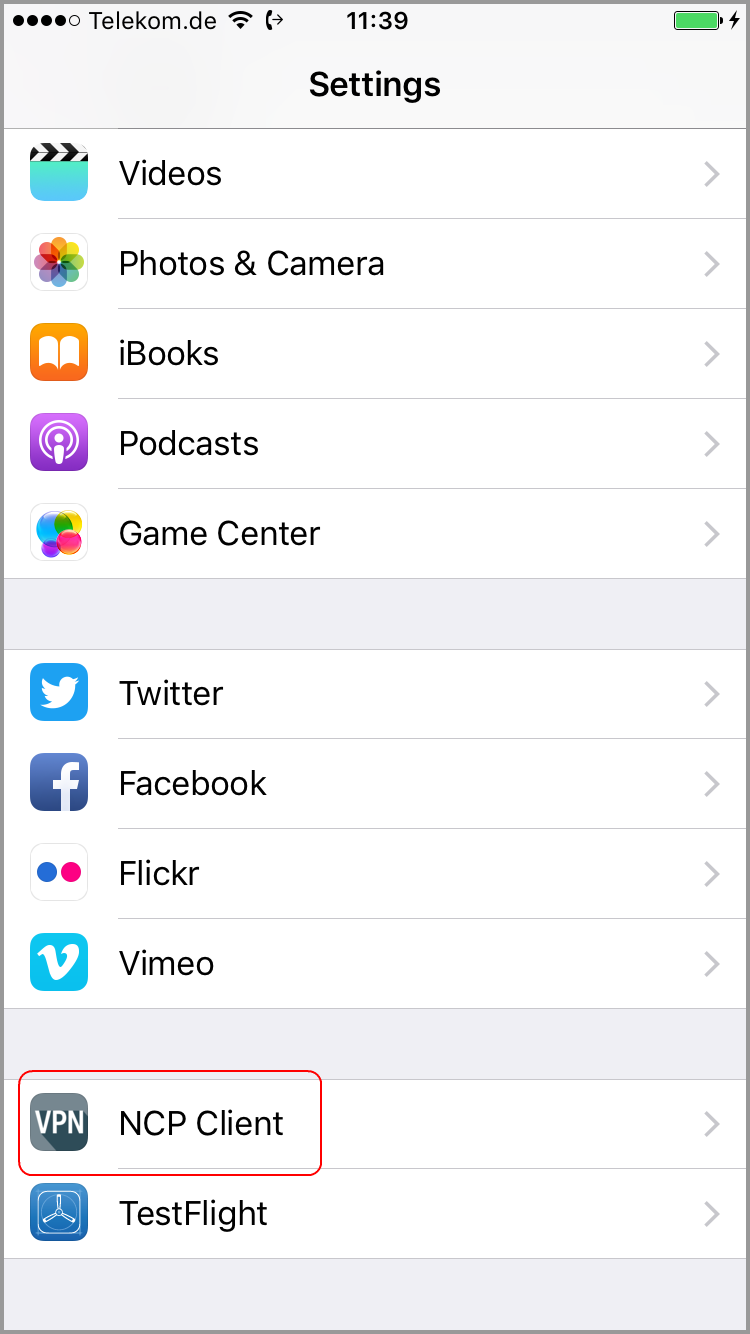 The system settings display the advanced settings:
Allow access for NCP client
Cryptographic module
System log tracing
Extended logging
Advanced diagnostic settings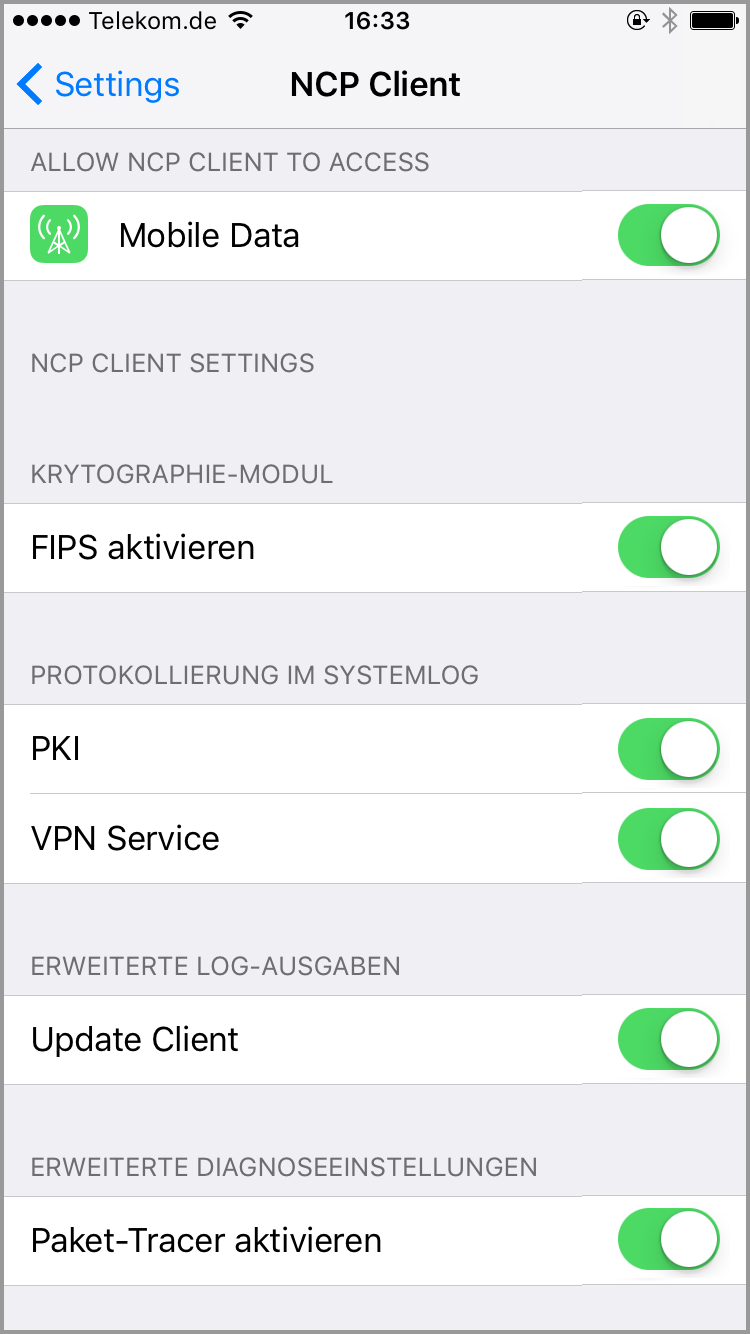 Allow acces for NCP client
The "Mobile data" switch is provided by the operating system and can only be activated if the device has a SIM card.
NCP client settings:
Cryptographic module
The "Enable FIPS" option is used to switch the client to FIPS mode. The setting is only valid after the next connection.
System log tracing
"Log to system log" records log events to the system log which can be viewed from the console on  a Mac.
If the "PKI" and "VPN Service" options are activated, the corresponding log outputs are also written into the system log in addition to the file logging. This setting aids troubleshooting.
Extended logging
The "Update Client" option activates the extended logging of the update client within the app. The update client downloads configurations and certificates from NCP Secure Enterprise Management.
Advanced diagnostic settings
This option displays the packet tracer in the client interface. When the extended log output settings have been activated, you must restart the client and reconnect the VPN.
Exporting Log Output
How the log outputs can be exported is described under Advanced log settings Exporting Log Output and log outputs.
PaketTracer
If, as described above, the packet tracer is enabled in the system settings under "Advanced diagnostic settings" packet data can be recorded for troubleshooting from the diagnostics screen shown below.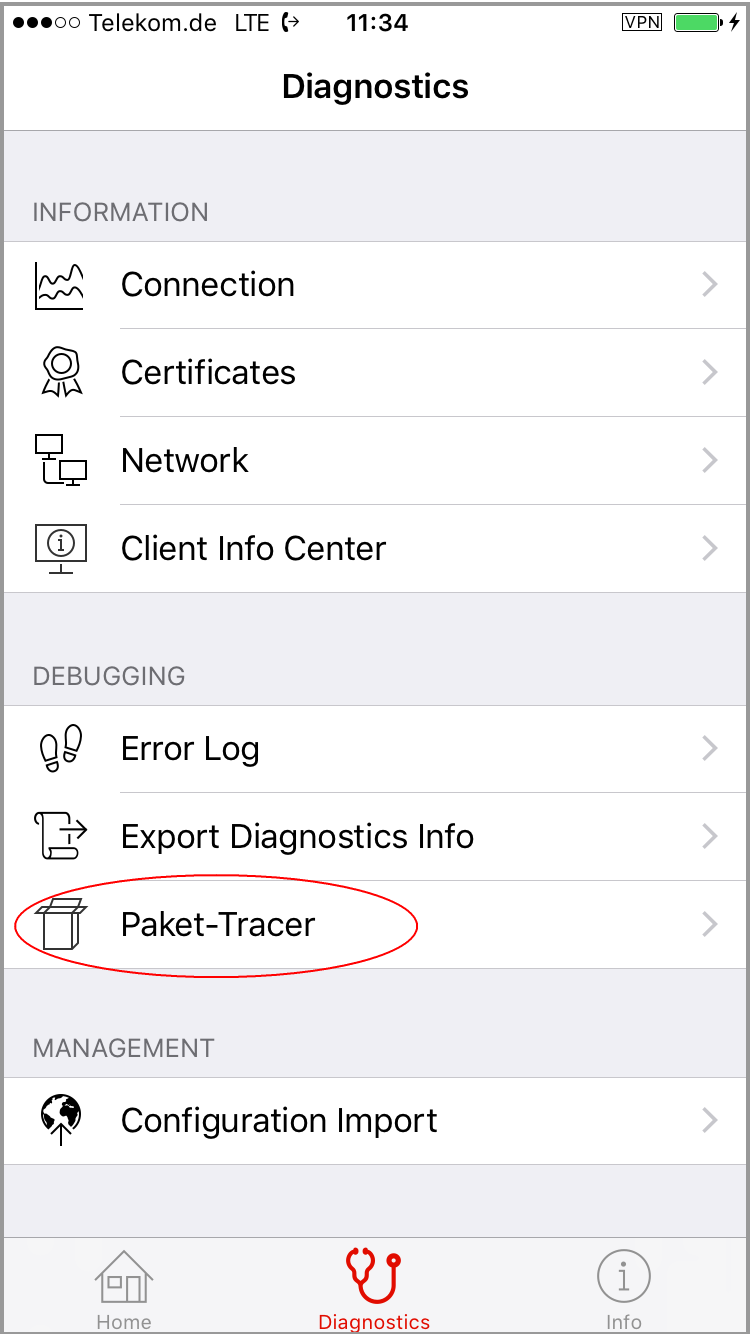 When the packet tracer is activated, all network packets are unencrypted for the purpose of diagnosing the communication.
Note that all log files are only written completely after terminating the VPN connection and closing the app.
Afterwards, the packet data can be exported (figure below).
Exported packet data can only be downloaded to a computer via iTunes. After touching the "Export packet data", all packet data are available as ZIP archive via iTunes. (A programm like Wireshark is needed to view the data with PCAP format.)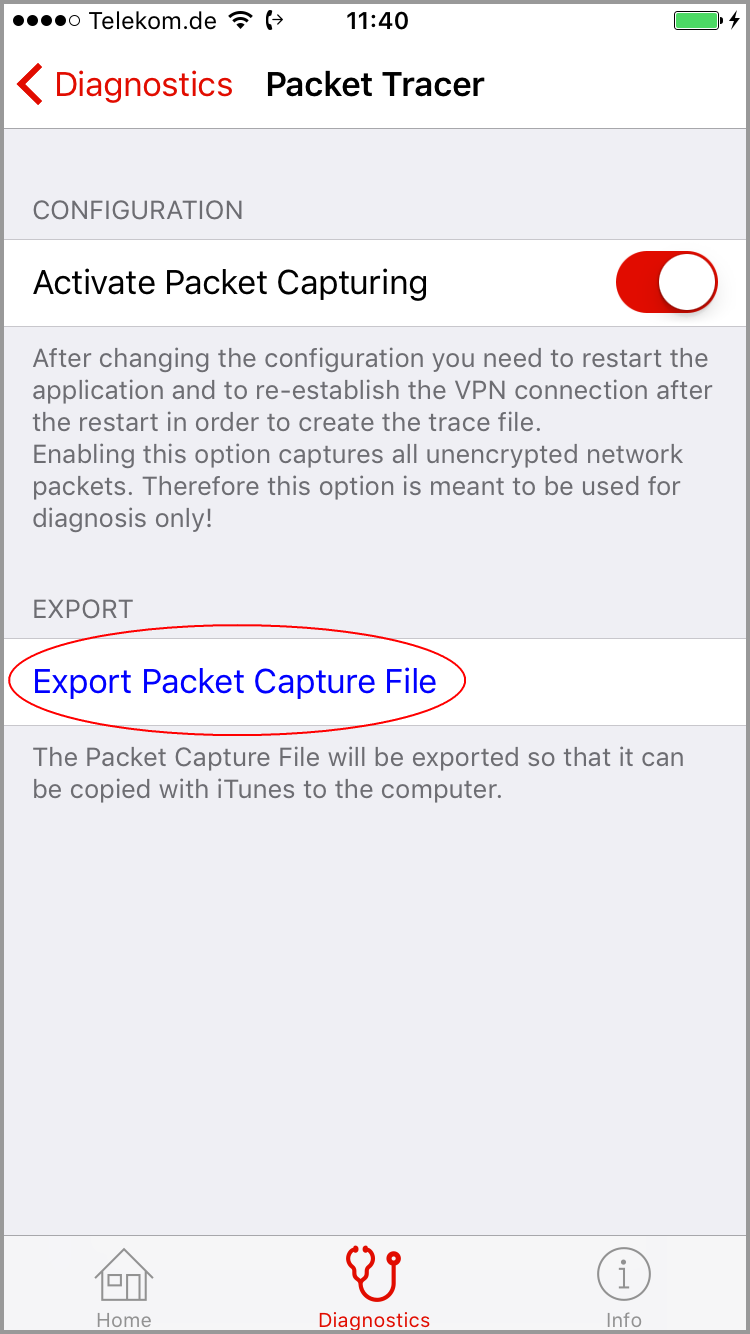 As long as "Extended Log Settings" or the "Packet tracer" are activated, the messages shown below appear on the client start screen.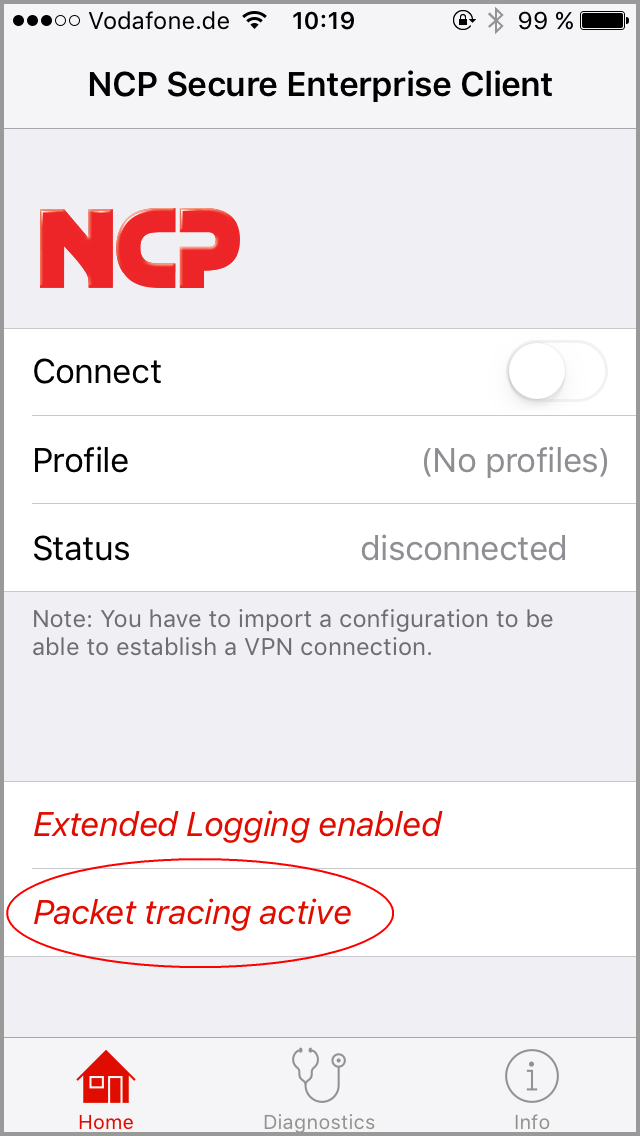 This serves as a reminder that these functions may produce large amounts of data.
© 2017 NCP engineering GmbH